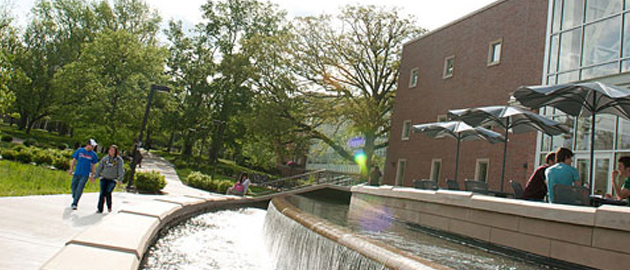 2014 News
---
April 11, 2014
COEHS programs earn U.S. News recognition - Christi Mathis
Graduate programs in Southern Illinois University's College of Education and Human Services earned national recognition in U.S. News & World Report's 2015 Best Graduate Schools guide, released last week.
---
April 04, 2014
Understanding Common Core Standards
There's been a lot of talk lately about Common Core Learning. We get some insight on how it all works from Dr. Grant Miller.
---
2013 News
---
November 06, 2013
Dr. Peter Fadde - SIU Innovator of the Year
The Department of Curriculum and Instruction and the organizers and sponsors of the 2013 SIU Technology and Innovation Expo would like to congratulate Dr. Peter Fadde on being named the 2013 Innovator of the Year.
---
May 06, 2013
Graduate Devoted to Helping At-Risk Youth
Former special education graduate Travis Clayton has devoted much of his career to helping at-risk youth in southern Illinois and beyond.
---
2012 News
---
December 17, 2012
Teacher Education Program Earns Reaccreditation
Southern Illinois University Carbondale recently received accolades from the National Council for Accreditation of Teacher Education following their recent reaccreditation site visit. The University has continuously earned accreditation since 1954.
---
May 08, 2012
Non-Traditional Student to Realize her Dream
Every minute matters for this Southern Illinois University Carbondale student, who balances seemingly countless obligations. She is a single mom working two jobs while student teaching, helping coach her son's sports teams, job-hunting and handling numerous other family and personal obligations. She'll add one more title to her repertoire on Saturday, May 12. That's when she becomes a proud SIU Carbondale graduate, earning her bachelor's degree in elementary/special education.
---
2011 News
---
April 18, 2011
Three Earn Women of Distinction Recognition
Three Southern Illinois University Carbondale women, Leslie Freels Lloyd, Pamela S. Smoot and Lynn Smith of the Department of Curriculum and Instruction will be honored as the 2011 University Women of Distinction.
---