Faculty and Staff
Phil Anton
Chair and Associate Professor in Kinesiology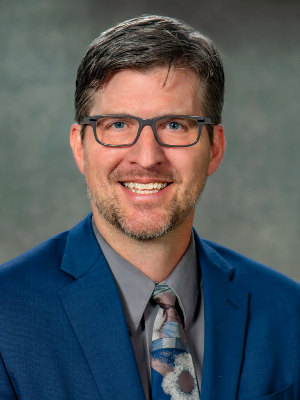 Dr. Anton is an Associate Professor of Exercise Science and is the KIN Teaching Assistant Supervisor and KIN 101 Coordinator (Current Concepts of Physical Fitness, a SIUC Core Curriculum course). His primary focus of training and study is in the sub disciplinary area of exercise physiology and he serves as the Director of the SIUC Cancer Rehabilitation Laboratory and the Exercise Program Director for the Strong Survivors Exercise and Nutrition Program for Cancer Survivors and Caregivers.
---
Stephanie Clancy Dollinger
Associate Professor, Brain & Cognitive Sciences, College of Psychology
Office: Life Science II 275D
Phone: (618) 453-3557
Email: smcd@siu.edu
Dr. Clancy Dollinger earned her Ph.D. in Lifespan Developmental Psychology from Syracuse University and a M.A. from Marist College in Clinical/Community Psychology.
---
Daniel Hall
Ph.D., University of North Carolina at Greensboro
Dr. Hall completed his doctorate in the Department of Counseling and Educational Development at The University of North Carolina at Greensboro and earned his M.A. in Counseling from Wake Forest University ina Winston-Salem, NC. He has provided counseling services in a variety of clinical settings,including private practice, a college counseling clinic, hospital outpatient services, and a retirement community. Daniel has provided leadership development consultation within the education sector and serves on the Board of Directors for a non-profit organization that provides support services to individuals, couples, and families that have experienced the loss of a pregnancy, infant, or child. He has presented at international, national, regional, and local conferences and is a member of ACA, ASGW, AADA, ACES, and NCACES. Areas of research and scholarly interest: Technology in Counselor Education, counselor education andragogy, authenticity in counseling and teaching, older-adult mental health issues, grief counseling.
---
Elaine Jurkowski
Professor and Graduate Program Director in School of Social Work
Office: Pulliam Hall
Phone: (618) 453-1200
E-mail: etjurkow@siu.edu
Dr. Jurkowski was previously an Assistant Professor at the University of Windsor, Windsor, Ontario, Canada. She has held administrative and research positions for The Illinois Public Health Leadership Institute at the University of Illinois at Chicago. Dr. Jurkowski began her social work career working with people who have cognitive and developmental disabilities and supporting these people to develop community social, recreation and leisure skills.
---
Robert Rados
Instructor
Professional Interests: ​Aging and quality of life throughout the lifespan, Planning and development of multidimensional health promotion programs and Evaluation of Global Intergenerational Equity
---
Kathy Taylor
Rehabilitation Employment Specialist
Dr. Kathy Taylor is a Rehabilitation Employment Specialist at the SIUC Evaluation and Developmental Center and an Adjunct Professor in the Rehabilitation Institute. Dr. Taylor's clinical experiences in the field of rehabilitation include previous work as a Crisis Therapist, Case Manager, Vocational Counselor, and Clinical Supervisor. Dr. Taylor has worked with adults with acquired brain injury, psychiatric disabilities, and substance use disorders. Dr. Taylor is a graduate of California State University, San Bernardino (BA Psychology, 1992) and Southern Illinois University (MA Rehabilitation Administration and Services, 1995; PhD Rehabilitation, 2013). Dr. Taylor's current professional and research interests include the removal of employment barriers for older adults through the provision of training and technological supports for older workers as well as addressing attitudinal biases toward individuals with disabilities and ageism in the workplace. Dr. Taylor is a Licensed Clinical Professional Counselor in the State of Illinois and an active member in the National Council on Rehabilitation Education.
---