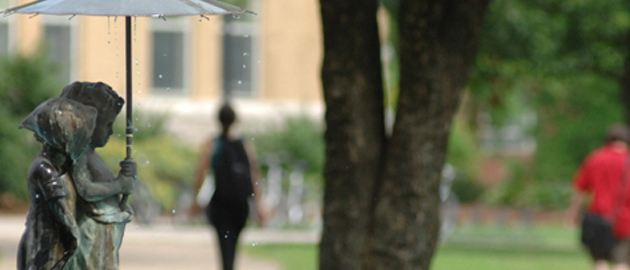 Health Education Undergrad Program
Program Information
Health Education is a dynamic, challenging, and ever changing profession!
Undergraduate students in the department pursue a BS in Community Health Education. Graduates conduct health education and health promotion activities in non-classroom settings.
 Possible employment settings include, but are not limited to:
Public Health Departments (State and City/County)
Non-Profit Agencies
Health Centers (University and Community)
Hospitals/Clinics
Corporate Health Centers
Insurance Companies
Web-based Health Information Companies
 Prerequisites include:
Health Education 101: Foundations of Human Health, completed
University core English composition course(s)
Allied Health 241 or equivalent anatomy/physiology course
Two courses required during the program are HED 334 and 434, which require a certain level of psychomotor and verbal skills of the student. If questions arise concerning an individual student's ability in these areas, an assessment will be made prior to the end of the first week of the semester to determine whether the individual student possesses the necessary skills to remain in the course. The first aid coordinator in the Department of Health Education and Recreation will make the final decision.
Community Health Education
A student in community health education must have a 2.75 grade point average in the major before clearance to do an internship. A grade of C or better is required for all major courses in the undergraduate health education program.
Requirements
Catagory
Hours

University Core Curriculum Requirements
HED 101 Must be Included in University Core Curriculum

41 hrs

Requirements for Major in Health Education
HED 300, 312, 325, 326, 330, 334, 355, 407, 410, 413s, 414, 488, 490A,B, 491, 493

54 hrs

Additional Courses to meet Certification Requirements
Allied Health 241 or appropriate anatomy and/or physiology course

3-4 hrs
Health Education or other Electives
21-22 hrs
Total
120 hrs