Outdoor Recreation Leadership and Management
"Don't let a classroom define your education."
Within SIU's Department of  Public Health and Recreation Professions, the Outdoor  Recreation Leadership and Management emphasis is focused on preparing high quality emerging professionals equipped with the knowledge and experience to become competent outdoor educators and wilderness leaders who can apply their skills in diverse groups and environments. To accomplish this, the curriculum in­tegrates academic work and field study, providing a balanced foundation of theory, technical skills, and hands-on experience. The human, educational, and technical outdoor skills developed through this academic emphasis are integrated throughout multiple experiential learning opportunities critical for students seeking to develop a competitive edge.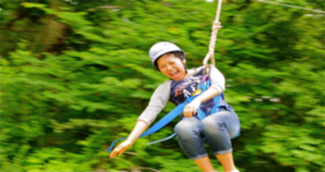 Because learning and living are integrated in our field-based courses, opportunities for both intellectual and personal growth abound. We seek students with a curiosity about the natural world, a willingness to work hard, and the ability to travel and study cooperatively in an outdoor setting.
REC 200: Intro to Backpacking
REC 210: Leave No Trace Trainer Course
REC 220: Intro to Flatwater Canoeing
REC 230: Intro to Land Navigation
REC 240:Intro to Top Rope Rock Climbing
REC 330: Intro to Outdoor Recreation
REC 426: Outdoor Adv- Climbing Based Pursuits
REC 427: Outdoor Adv- Water Based Pursuits
REC 428: Outdoor Adv- Challenge Based Pursuits
REC 429: Planning, Logistics, & Risk Management
REC 430:Outdoor Living Skills
REC 431: Expedition Leadership
REC 432:Environmental Issues and Ethics
REC 433: Adventure Education
REC 445: Outdoor Recreation Management
REC 446: Wilderness Trail Stewardship 
Develop skills in leadership, group dynamics, com­munication, experiential education, program ad­ministration, risk management, and environmental awareness in a variety of outdoor settings.

Learn not only from books but also the land. Establish a strong outdoor skill set in paddling, backpack­ing, rock climbing, challenge course  facilitation, and expe­dition leadership to safely and effectively manage adventure as a tool for education.
In addition to coursework exploring the theory and philosophy of outdoor recreation and education, students graduating from this program benefit from a broad variety of integrated, hands-on field experiences that provide an opportunity to obtain valuable certifications that are essential for competitive professional placement and advancement​ such as Wilderness First Responder, Wilderness Education Association Outdoor Educator, and Leave No Trace Master Educator.
Academic and field-based coursework fulfills the 6 core competencies of the Wilderness Education Association allowing our graduates the opportunity to pursue certification through the WEA as a Certified Outdoor Enthusiast, a Certified Outdoor Leader, or a Certified Outdoor Educator.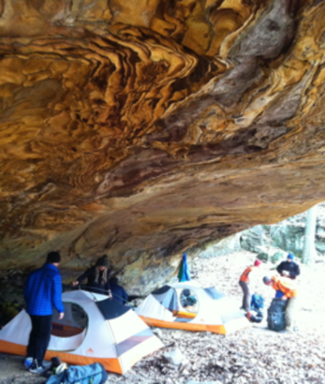 Outdoor Recreation graduates qualify for positions within a wide variety of professional settings including:
City Recreation & Park Departments 
State and National Parks & Protected Areas
Youth Services Agencies
Residential Camps
Nonprofit Civic & Religious Organizations
Collegiate Outdoor Pursuits Programs
High Adventure & Guide Services
Traditional Outdoor Schools
Outward Bound
The National Outdoor Leadership School
And More...
Partnerships include the Wilderness Education Association (WEA), the Leave No Trace Center for Outdoor Ethics, the Association for Experiential Education (AEE), the Association for Outdoor Rec­reation and Education (AORE), the USDA Forest Service, the Illinois Department of Natural Resourc­es, SIU's Touch of Nature Environmental Center, and Camp Ondessonk.
Located on the northwestern edge of the Shawnee National Forest, the SIU campus is a perfect launching point for a wide variety of outdoor adventures.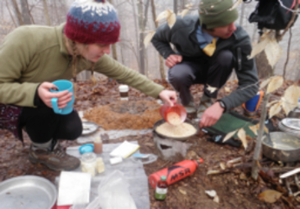 Reasons to join the SIU Recreation Professions Outdoor Recreation Program:
Dedicated faculty committed to excellence in teaching.
Small classes.
Community is at the core of every experience.
Field based learning -from paddling down a winding river to climbing in sandstone canyons or backpacking on remote wilderness trails, recreation classes often meet beyond the classroom.
Experiential Education -our educational philosophy emphasizes self-direction and learning by doing.
Environmental Values -our curriculum fosters critical thinking and encourages an ethic of personal responsibility and environmental stewardship.
Ideal Location -Southern Illinois is an outdoor enthusiast's paradise.
You'll have Fun!