Teacher Education Program News
2012 TEP Graduate, Jason Seaman Hailed as a Hero in School Shooting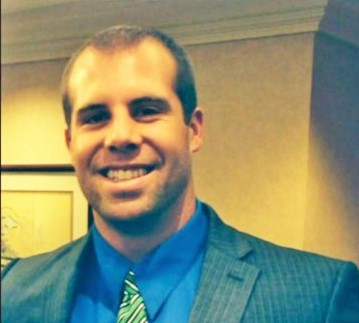 The Office of Teacher Education at SIU has many alumni who have gone on to do extraordinary things both in and out of the classroom. They shape the future. They change lives. Jason Seaman, a 2012 graduate, garnered national attention as a result of his heroic actions during a school shooting in Noblesville, Indiana on May 25th.  Mr. Seaman, a science teacher and coach at Noblesville West Middle School, was shot while directly intervening to stop the shooter. He minimizes his heroic actions and continues to focus on supporting his students, especially the 13-year old who was also injured in the shooting. During a press conference Seaman told reporters, "Her courage and strength at such a young age is nothing short of remarkable."
During his time in the Teacher Education Program, Mr. Seaman completed four semesters of clinical practice and preparation at two of our partner schools. He spent two semesters at Murphysboro Middle School, under the supervision of cooperating teacher William Moore and two semesters at Pinckneyville Elementary School, under the supervision of Cathy Decker and Londa Campbell. Upon completion of the program, Mr. Seaman earned a Professional Educator's License in elementary education as well as middle school endorsements in general science, Language Arts and Social Science. We are proud Mr. Seaman's dedication to his students and quick thinking in a time of extreme stress!  He has proven to be an exemplary Saluki!
---
---
Adam Cross receives IACTE's 2018 Outstanding Beginning Teacher Award 
Pictured from left to right: Dr. Nancy Mundschenk, Adam Cross, Principal Jarrod Newell
Congratulations to Adam Cross, 2018 recipient of the IACTE Outstanding Beginning Teacher Award!
Mr. Adam Cross, a 2017 graduate of the Teacher Education Program at SIU, teaches biology, horticulture and agriculture at Carmi-White County High School. During his first year as a teacher he has built a reputation around his ability to connect with all of the students in his building-even those he doesn't have in class. According to Mr. Cross, "...If you don't have relationships with your students, then you don't have them at all, and that is one thing that I pride myself on, is being able to have that connection and relate to them." Dr. Nancy Mundschenk, director of the Office of Teacher Education at SIU, agrees, " ...He teaches science and uses evidence-based practices and creative strategies to teach and engage his students for deep learning. But he also knows that connecting with his students, touching their lives, is also critical. His commitment is evident in the classroom and through his support of extra-curricular activities."