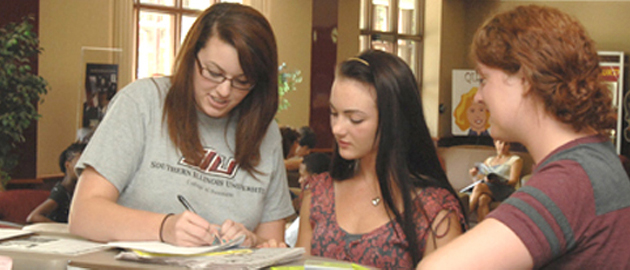 Special Education
The graduate concentration in Special Education (SPED) Doctoral of Education degree program has been suspended as of Fall 2018 semester. The Master's Degree Program in Special Education (SPED) degree program has also been suspended as of Fall 2018.
Our Special Education program provides students with valuable active learning opportunities, integrating courses and field-based experiences that equip them with the skills to be successful professionals in the future. The masters and doctoral programs reflect the faculty's strong commitment to addressing students' educational interests, developing personal relationships and providing a supportive learning environment. Outstanding faculty work directly with students and create a wide range of opportunities for professional preparation and research. Graduates of our program become highly qualified classroom teachers, administrators, professors, consultants and researchers.  Our program meets the professional standards set forth by the Council for Exceptional Children and is also accredited by the National Council for the Accreditation of Teacher Education. We welcome you to come learn more about our program.
International Issues
Interested in International Issues in Special Education? Click 
here
 for details.
Special Education Program Coordinator
Dimitrios Anastasiou

Associate Professor & Special Education Program Coordinator
(618) 453-1819
anastasiou@siu.edu