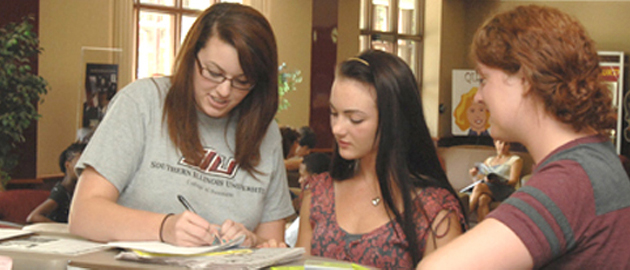 Apply Now
Applicants are required to submit the following:
Complete the Graduate School Application
Complete and turn in your Masters Application Form
Two letters of recommendation from professional associates. One reference form is provided in the attached PDF file. Please copy and disperse as needed.
A short autobiography (maximim 400 words) explaining your goals for graduate study and research.
OFFICIAL transcripts sent to us by all the universities/colleges you have attended.
An application fee of $50.00.
If you have any questions about our programs or the status of your application, write or call Dimitrios Anastasiou, Associate Professor & Special Education Program Coordinator, (618) 453-1819 anastasiou@siu.edu.