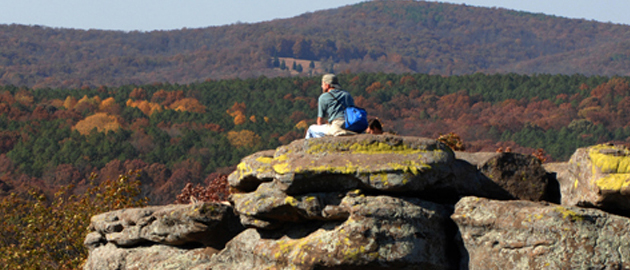 Recreation Professions Undergraduate Program
Program Information
The Department of Public Health and Recreation Professions offers three specializations within the recreation major:
Students majoring in Recreation Professions should meet early in their college careers with a faculty member in the Department of Public Health and Recreation Professions to identify their area of interest and recommended electives. Within the field of recreation, certifications may be required for employment in different interest areas and the faculty member will discuss these with interested students. 
Quick Facts
A 2.50 SIUC GPA select for REC 380 & 490. A "C" or better grade is required for all major courses in the undergraduate recreation program.
To graduate, you must complete a minimum of 60 hours at a senior institution and a total of 120 hours AND apply to graduate by the second week of the semester in which you plan to graduate.
Internship
All students majoring in Recreation Professions at SIUC are required to complete two field experiences and an internship with a professional recreation agency. Field experiences are usually arranged with local agencies, but may also be approved off campus during the summer months.
The internship, a more formal relationship, is a semester-long, full-time experience, often with a salary or stipend; students are chosen on their merits. A few examples of internship placements are provided below.
Disney World
Chicago Rehabilitation Institute
U.S. Forest Service
MWR sites
National Park Service
Omni Resorts
Special recreation associations
Park districts
Veterans Administration hospitals
Illinois Children's Research
Land Between the Lakes environmental center