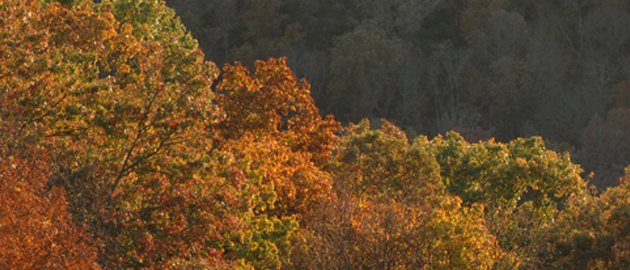 Outdoor Recreation Leadership & Management
        
            "Don't let a classroom define your education."
Within SIU's Department of  Public Health and Recreation Professions, the Outdoor Recreation Leadership and Management emphasis is focused on preparing high quality emerging professionals equipped with the knowledge and experience to become competent outdoor educators and wilderness leaders who can apply their skills in diverse groups and environments.
To accomplish this, the program provides educational, and technical outdoor skills developed through this academic emphasis are integrated throughout multiple experiential learning opportunities critical for students seeking to develop a competitive edge. Below you find an outline of the program curriculum. 
---
REC CORE- 37 hours
REC 300-3 Intro to Recreation 
REC 301-3 Leadership in Recreation 
REC 302-3 Recreation Program Design & Evaluation 
REC 303-3 Inclusive Recreation 
REC 305-1 Pre-Practicum
REC 306-3 Fieldwork 1
REC 307-3 Fieldwork 2
REC 330-3 Outdoor Recreation 
REC 365-3 Administration of Recreation & Leisure Services 
REC 492-12 Internship in Outdoor Recreation 

OUTDOOR LEADERSHIP & MANAGEMENT SPECIALIZATION- 44 hours
Choose 3: REC 200-1 Backpacking. REC 202-1 Outdoor Fitness, REC 203-1 Mountain Biking, REC 210-1 Leave No Trace, REC 220-1 Canoeing, REC 230-1 Land Navigation, REC 240-1 Rock Climbing 1, REC 241-1 Rock Climbing 2, REC 246-1 Trail Building

REC 426/427/428-3 Land/Water/Challenge based recreation (choose 1)
REC 429-3 Planning & Risk in Outdoor Recreation
REC 430-3 Outdoor Living Skills
REC 431-3 Expedition Leadership
REC 432-3 Environmental Issues & Ethics in Outdoor Recreation
REC 445-3 Outdoor Recreation Management
The program provides three tracks, pick one of the following options:
OPTION A: Adventure Education Track- 9 Hours
REC 401-3 Environmental Education
REC 423-3 Environmental Interpretation
REC 433-3 Adventure Education

OPTION B: Outdoor Industry Track- 9 Hours
REC 467-3 Commercial Recreation
MGMT 304-3 Intro to Management
MKTG 304-3 Marketing Management
OPTION C: Camp/Community - 9 Hours
REC 466-3 Community Recreation
POLS 447-3 Nonprofit Fundraising
POLS 449-3 Nonprofit Management
Electives - 14 hours
For additional information please contact the program coordinator, Tina Colson at tcolson@siu.edu or Emily Tanner at emily.tanner@siu.edu!
Check out the current stats for the outdoor industry here! Or, a short video of our programs outdoor courses here!
---
Outdoor Recreation graduates qualify for positions within a wide variety of professional settings including:
City Recreation & Park Departments 
State and National Parks & Protected Areas
Youth Services Agencies
Residential Camps
Nonprofit Civic & Religious Organizations
Collegiate Outdoor Pursuits Programs
High Adventure & Guide Services
Traditional Outdoor Schools
Outward Bound
The National Outdoor Leadership School
And More...
Our partnerships include the Wilderness Education Association (WEA), Leave No Trace Center for Outdoor Ethics, Association for Experiential Education (AEE), Association for Outdoor Rec­reation and Education (AORE), USDA Forest Service, Illinois Department of Natural Resources, SIU's Touch of Nature Environmental Center, and Camp Ondessonk.
---
Certified Park and Recreation Professional
Students graduating from this program can become eligible to sit for the examination to become a Certified Park and Recreation Professional. Click here for more information.

---