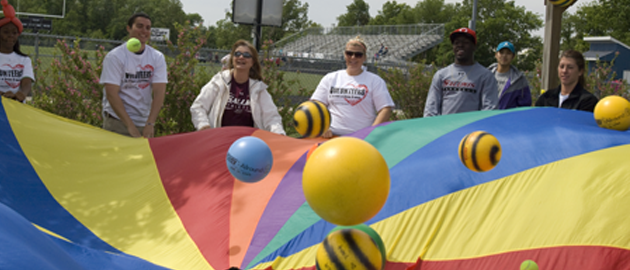 Recreation Management Specialization
Program Information
Graduates of this major find rewarding jobs at:
Public parks and recreation departments
Nonprofit, civic and religious organizations
State and national parks
Campus recreation
Military recreation program (MWR)
Private resorts / Large scale commercial recreation
Sports/recreation facilities
Youth recreation and leadership programs
Rehabilitation centers / Long-term care facilities
Recreation department in a medical treatment center
Fitness/Sports centers
Other recreational venues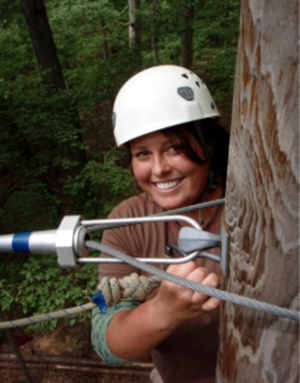 These are only a partial list of the many organizations across the 50 states and international locations.
In more detail, the option in Recreation Management provides five different emphases: programming, leadership, administration, management, and facilities. Each emphasis includes additional focused study that enables students to prepare for a career in a specific programmatic or organizational setting. Upon completion of this degree, the students are given opportunities for employment in a variety of agencies and organizations serving the leisure and recreational needs of people.
The current job market for Recreation field is also excellent. For example, Parks and Recreation has been recognized as one of the best degrees for finding a job (ranked  #3, Yahoo Education, 2013). Based on the report of Recreation Management-Salary Survey 2011, the average salary of people with degrees in recreation management was $36,000 to $40,000 for entry-level positions; $40,000 to $52,000 for middle-management positions; and $62,000 to $99,000 or more for director positions.
Requirements
Course
Hours

REC 365 Administration of Recreation and Leisure

REC 375 Commercial Recreation

REC 425 Planning and Design of Recreational Facilities

REC 445 Outdoor Recreation Management

REC 465 Advanced Administrative Techniques in Recreation
12 hrs
ACCT 210 or 220
3 hrs
PH 334
3 hrs
CI 483a
3 hrs
Six hours selected from:
PSYC 301, 303, 304, 305, 307, 323, 333
6 hrs
Electives (may be subject to certification requirements)
16 hrs
Total
43 hrs
Certified Park and Recreation Professional (CPRP)
Students graduating from this program can become eligible to sit for the examination to become a Certified Park and Recreation Professional.  Click here for more information.
NOTE: To graduate, you must complete a minimum of 60 hours at a senior institution and a total of 120 hours AND apply to graduate by the second week of the semester in which you plan to graduate.
Reasons to join the SIU Recreation Professions Program community:
Dedicated faculty committed to excellence in teaching.
Small classes.
Community is at the core of every experience.
Field based learning -from paddling down a winding river to climbing in sandstone canyons or backpacking on remote wilderness trails, recreation classes often meet beyond the classroom.
Experiential Education -our educational philosophy emphasizes self-direction and learning by doing.
Extensive Network of Alumni
You'll have Fun!