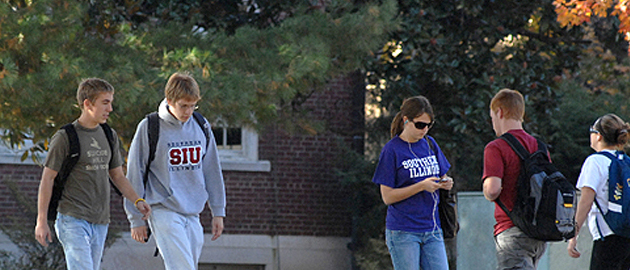 Master of Science in Education
The master's degree with a major in workforce education and development is designed to accommodate a broad range of individuals preparing for training, instructional and administrative roles in career and technical education, business, industry, government, and other fields. The major consists of a minimum of 32 semester hours (thesis option) or 36 semester hours (non-thesis option) of course work for students with a background in training or education. Program requirements are organized into professional core requirements and specialty area courses.
Online Option
The WED Online Master of Science in Education Degree Program is limited to students who reside more than 50 miles from the SIU Carbondale campus. Students who do not meet this criteria must have permission from the WED Director of Graduate Studies to register for online courses.
Our online courses will be offered through the University's classroom management system, Desire2Learn (D2L). Online students will also complete courses via videoconferencing with face-to-face classes on campus. Students must have access to equipment and Internet service in order to participate in these courses.