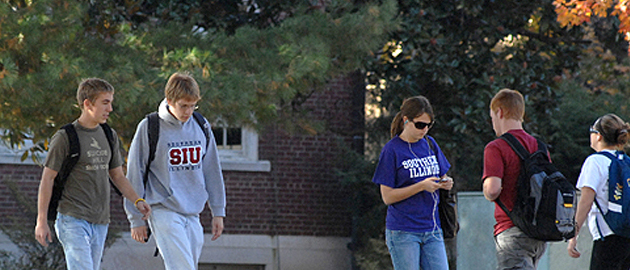 Master of Science in Education
The master's degree with a major in workforce education and development is designed to accommodate a broad range of individuals preparing for training, instructional and administrative roles in career and technical education, business, industry, government, and other fields. The major consists of a minimum of 32 semester hours (thesis option) or 36 semester hours (non-thesis option) of course work for students with a background in training or education. Program requirements are organized into professional core requirements and specialty area courses.
Those students interested in the Master's program should contact WED advisement at WEDadvisment@siu.edu
ONLINE DELIVERY
The WED Online Master of Science in Education Degree Program is available online and utilizes the Learning Management System MyCourses powered by D2L (also known as Brightspace). Online students will complete traditional asynchronous courses as well as courses synchronistically via videoconferencing along with campus based students who are in face-to-face classes on campus. Online students must have access to appropriate equipment and Internet service in order to participate in these courses. Students who reside within the vicinity of the SIU Carbondale campus or designated off-site location may choose to take face-to-face courses as applicable and available. Please contact the Director of the WED Master's program for more information.