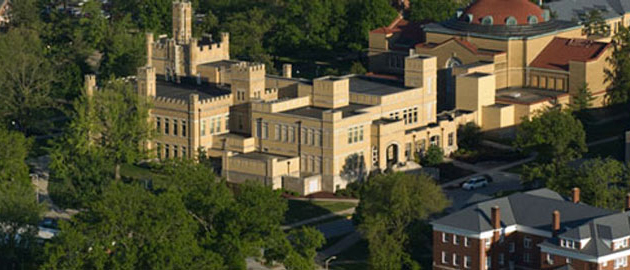 Off Campus Degree Program
The SIUC Bachelor's degree in Workforce Education and Development is one of the largest academic programs of its kind in the United States. The military service component of that program enrolls over 1,000 students and has proudly graduated over 18,000 military personnel and civilians. Although the delivery format of the courses was initially developed for active-duty military personnel, all students who work full-time find it convenient.
The program delivered at various military bases is essentially the same as that offered on the SIUC campus. It is altered in format so that classes will not interfere with civilian, civil service, and active duty military personnel schedules.
Any individual who is qualified for admission to a post-secondary institution and has at least four years work experience in an occupational specialty or career field is qualified to begin studies toward a B.S. degree with a specialization in Organizational Training and Development.
Opportunity for full-time or part-time enrollment is available. Degree requirements can be met in as few as 12 months, if a student has previously completed their general education courses, and obtained full credit for their occupational specialty.
A semester starts each January, May, and August. During the 12 month program, students are enrolled in six, three-credit-hour classroom courses and six credit hours of independent study. Full-time enrollment per semester is 12 credit hours.
Features
Accelerated format

Capstone option

is available

Classes meet every other weekend for one year
Credit can be earned through CLEP and DANTES examinations
Credit given for job experience, military or technical training, and courses from other accredited Colleges/Universities
Financial aid information is available
Fully accredited University with North-Central Association of Colleges and Schools
Internships that foster career advancement
Provisions for Independent Study
Qualifies students as instructional specialists in their technical area  
Students develop "work-related" projects in the program