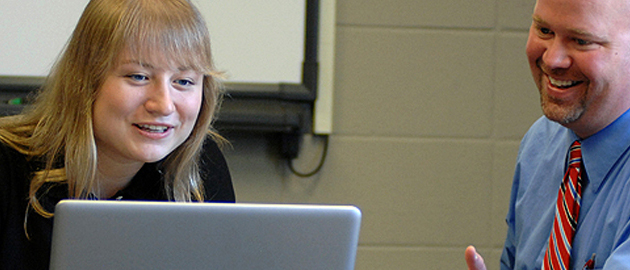 Organizational Training and Development
Bachelor of Science in Education

One of the goals in the mission of the Oganizational Training and Development (OTD) Bachelor's Degree is to recognize prior work-related education and training by giving University credit for past and current work experience. Some students will even finish with a bachelor's degree in only 36 semester hours! There are regular and Capstone options and courses are delivered on campus, off campus and online. 
OTD serves graduates of Associate of Arts, Associate of Science and Associate of Applied Science degree programs, as well as, individuals with corporate, apprenticeship, proprietary, government and military occupational training and work experience. Students with Associate of Arts or Science degrees, or those in the process of completing their University Core courses, would enroll in the OTD Regular option. Graduates of Associate of Applied Science or other occupationally-oriented degree or certificate programs would opt for the OTD Capstone option. Students interested in OTD who declare a minor in WED are considered OTD students.
Also, graduate students who wish to become more knowledgeable in of the areas of instruction and learning, program development and/or management and supervision can enroll in selected OTD courses.
Prerequisites
To satisfy the prerequisites of the specialization, prospective OTD students must:
Be coded in the OTD undergraduate specialization (WE3 or C17) or have declared a minor in OTD;
Have a defined occupation; and
Demonstrate occupational competence by way of documented occupational training and work experience
Graduates
OTD graduates qualify for performance improvement positions in public and private sector organizations, as well as, in community colleges and other post-secondary technical institutions. OTD graduates are prepared as technical instructors/trainers, occupational analysts, program designers, curriculum writers, program managers, personnel supervisors and related positions.
OTD graduates are not prepared nor licensed for public school Career and Technical Education teaching positions.